Online Dating Expert Julie Spira will be working with the singles during the Online Dating BootCamp, who will share their experiences at the 10th Annual Internet Dating Conference in Las Vegas on January 17, 2013.
Here are just a few of the online dating sites that singles will be using while looking for love online.
Like our Facebook page at Facebook.com/CyberDatingExpert to follow their progress.
Meet the Featured Dating Sites and Mobile Dating Apps
Crazy Blind Date – iPhone and Android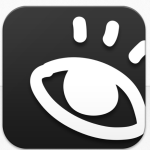 Launched on January 15, 2013, Crazy Blind Date was created by OkCupid as an easy way to speed up the dating process. Instead of using photos, daters will see a scrambled picture of their potential dates. Daters can decide when they're available to date in their geographic area and select other singles who are interested in getting together. Both sides have to agree to the date and can chat in advance through the app.
eHarmony – iPhone, BlackBerry, Android, and iPad
eHarmony is responsible for over 500,000 marriages. Their mobile app downloads have now surpassed the one-million mark. Their iPhone app was launched in August, 2010 and has grown rapidly in popularity.
Their members are using their mobile apps over 10,000 times a day. eHarmony reports that more than 30% of their user registrations are currently taking place in the mobile environment.
Meet Moi – iPhone and Android
MeetMoi sends you instant, real-time intros to people that fit your dating criteria. Everyone should have their push notification feature turned on on their phones and when we find someone that matches what the person is looking for, we send out a push notification. The person will then see the profile of that person with 3 buttons: Yes, Not Now, and Never. If the person chooses Yes and the match also says Yes, both will be put into a chat room in the app where they can chat. Members can also Browse other members and send message and winks.
Plenty of Fish – iPhone and BlackBerry
POF is one of the largest free dating sites in the world with over 33 million members. On September 1, 2011, Plenty of Fish released updated versions of their mobile apps promising a faster experience for their users. The new increase in speed makes it easier to edit online dating profiles and photos from a mobile phone. One of the new features includes a "mobile users" section, which displays the members presently using the mobile app and lists them according to distance from the user. According to POF, over 1-billion pages are viewed month.
Zoosk – Facebook, iPhone and Android

Zoosk is a leader in social dating. They have had over 2 million downloads on their iPhone app and more than 12 million photos have been uploaded using Zoosk Mobile. Singles have sent more than 7 million "flirts" to other singles via Zoosk Mobile. Zoosk serves 0ver 50 million singles with their web, facebook and mobile services available in over 25 languages in 60 countries around the world.