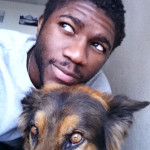 Eric – 27
I'm a fashion photographer and am studying film making. I love to travel and learn about other cultures.
Every morning I jog with my dog Juicebox. I consider myself friendly and social. I'm active and occasionally like to skate, but I'm not interested in jumping off of planes. I rarely get the chance to meet women outside of my industry, so I'm excited about being part of Online Dating BootCamp.
In a relationship, I like building on strong friendships, sarcastic humor, and having fun outdoors. Smoking is a deal-breaker. So is hating dogs. I'm using eHarmony and Zoosk online dating sites and mobile apps.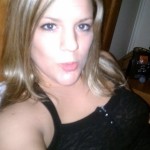 Jenny- 25
Hi, I'm Jenny.
I'm newly single and look forward to finding a special guy online.
I'm a self employed Esthetician and single mom, and am hoping to meet someone from 30-40 who would like to settle down and start a family.
I'm looking for love online on eHarmony.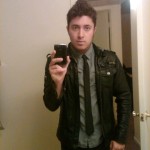 Cameron – 23
Hi, I'm Cameron.
I'm a lead singer/guitarist in a band and a social media coordinator.
I want to find someone easy to get along with, who will laugh at my cheesy jokes, cook with me, and just spend quality time together.
I'm using the web versions of Match and Zoosk.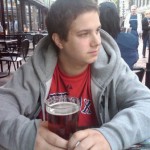 Josh – 24
Hi, I'm Josh.
I'm using Plenty of Fish and MeetMoi on his Android phone.
I'm a very outgoing guy who's big on sports. The Red Sox, Celtics, Steelers, & Red Wings are my teams. I love to play poker and shoot some pool. I enjoy going to concerts, the movies, and parties.
Ideal Date: I'm looking for a girl who has something going for her. Looks aren't everything. I wants to meet a girl with a great personality.  A girl who knows her sports is a big plus. I'm actually a nice guy if you actually got to know me better. So if you turn the other way, you might be missing out on something good.